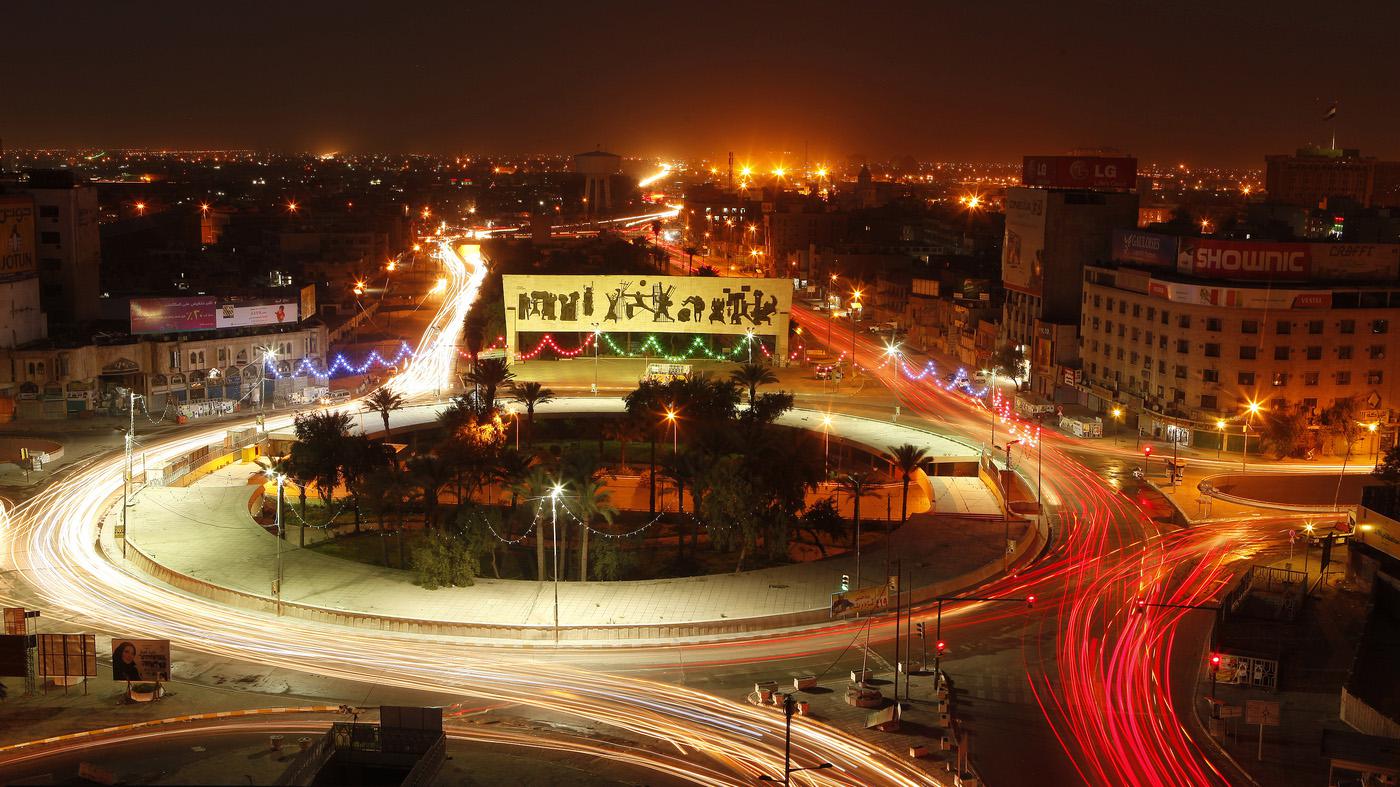 About the city of Baghdad
Baghdad is the capital of the Republic of Iraq, and the center of the Baghdad Governorate. Its population is approximately (7) seven million. It is considered the largest city in Iraq and the second largest city in the Arab countries after Cairo. It is also considered the economic, administrative and educational center in the country. The Tigris River penetrates the city center, and divides it into two parts: Karkh (the western part) and Al-Rusafa (the eastern part). It was built by the Abbasid Caliph Al-Mansur from the year 762 to the year 764, in the sixth decade of the second century AD, and made it the capital of the Abbasid state, where Baghdad under their rule had a prominent position.
. It was one of the most important centers of knowledge in its diversity in the world and a forum for scientists and scholars for several centuries. The city of Baghdad is located 90 km north of the archaeological site of Babylon, in addition to it is located a few kilometers northwest of the city of Mada'in (which continued as the main center of the country until it was replaced by Baghdad in the early Abbasid era). Which in turn led to the expansion of the city and the increase of its influence in addition to the ease of its connection through the Tigris through the bridges that connect it to the left side of the river. The old city of Baghdad has several names, such as the rounded city, Al-Zawra and Dar Al-Salaam.
. As for the neighboring cities, Damascus is 750 km to the west, Amman is 800 km, Beirut is 830 km, Jerusalem is 875 km away, and Cairo is 1290 km away. To the south lies Kuwait, 545 km away, and Riyadh, 980 km away. To the east, Tehran is 700 km away, and to the northwest is Ankara, 1,250 km away.